Sunday, May 10, 2009 at 8:00AM
Grade Level: Kindergarten to Early Elementary
Program Functionality: B+ /

Purpose: B /
Overall Educational Value: C /
App Developer's Description: Quiz yourself on the Presidents of the United States. Answer one hundred
fun and educational questions that range from easy to challenging.
Cost: $.99
Requirements: Compatible with iPhone and iPod Touch. Requires iPhone 2.2 software update
Recommendation: We are recommending this app for personal use but not within a school setting at this time.
Creators Website: http://ghostwood.org/software/Presidents.html
ITunes Link: Click Here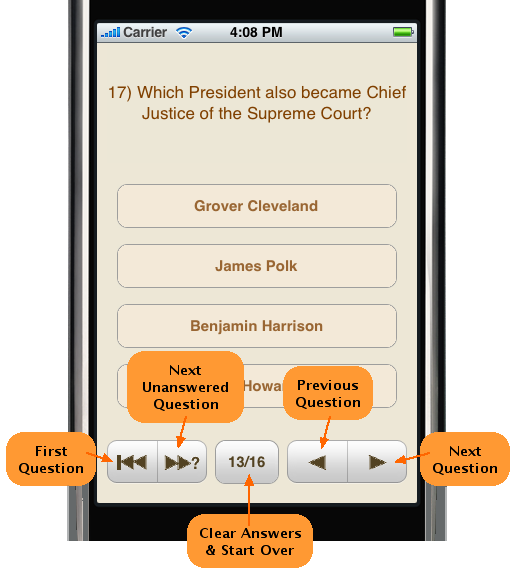 Hey, check out our Ning (Online Community) devoted to helping teachers utilize these devices to the their fullest.
tagged
American,
History,
Presidents,
Social Studies
|
in
High School,
Middle School